Quite some time ago I was introduced to a talented young man aka FFD and we set out to collaborate on a piece together. We wanted something open ended but has a potential for us to showcase the work that we could do. While searching for a starting point I remembered this quote by Deepak Chopra on his twitter account when someone asked him 'what was his key for success?' His reply was simply "pursue excellence, ignore success."
So this is the prelude to that collaboration, what I bring to the collaboration. Keep an eye out when we launched the final piece.
I found this specimen inside the document titled the "New Zanerian Alphabet" as a starting point, these particular letterforms caught my attention because it reminded me a lot of Bodoni somehow. I continued to trace each letter manually at first until I got a composition that I'm happy with and then scanned to the computer to be traced as a vector artwork.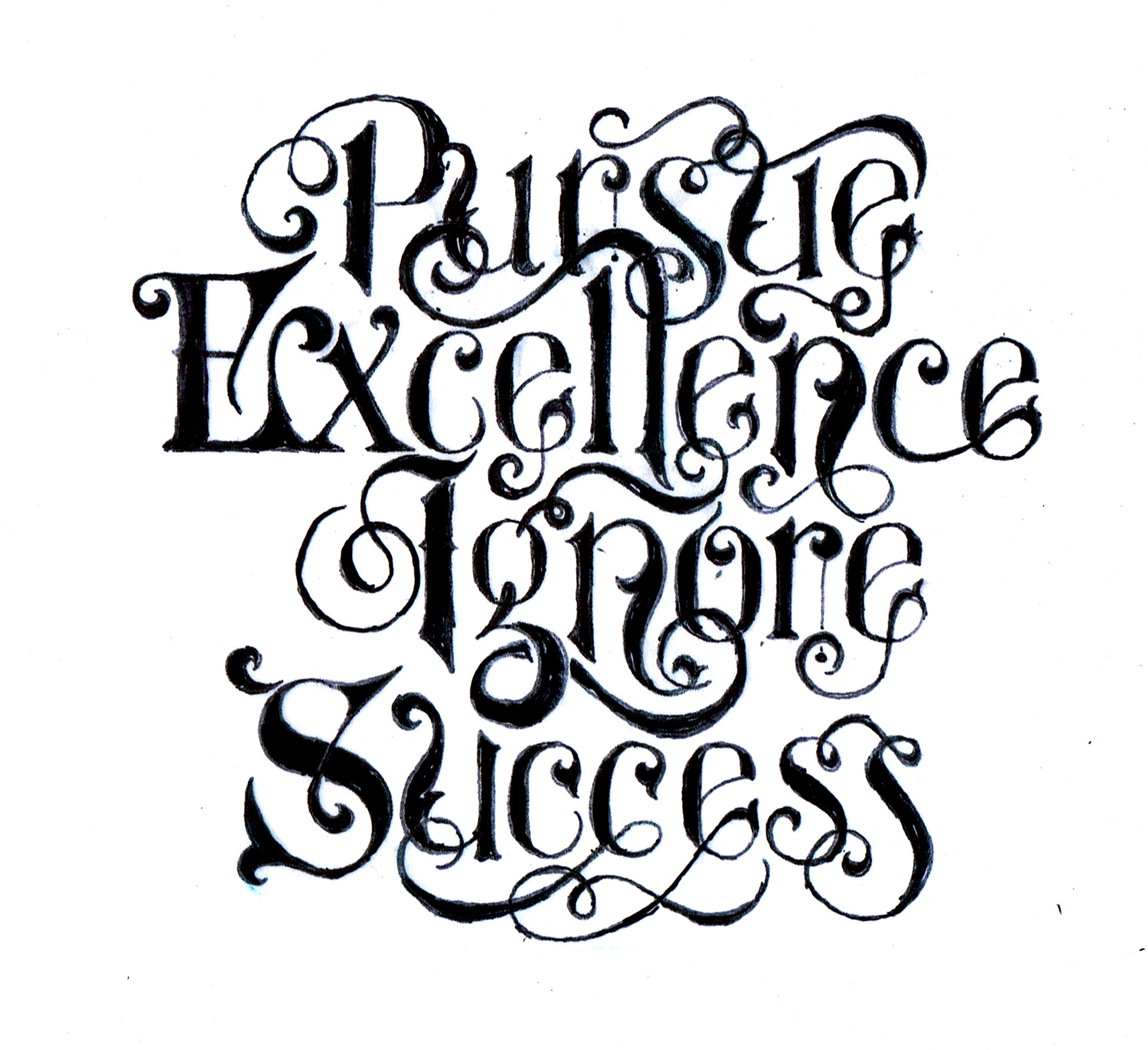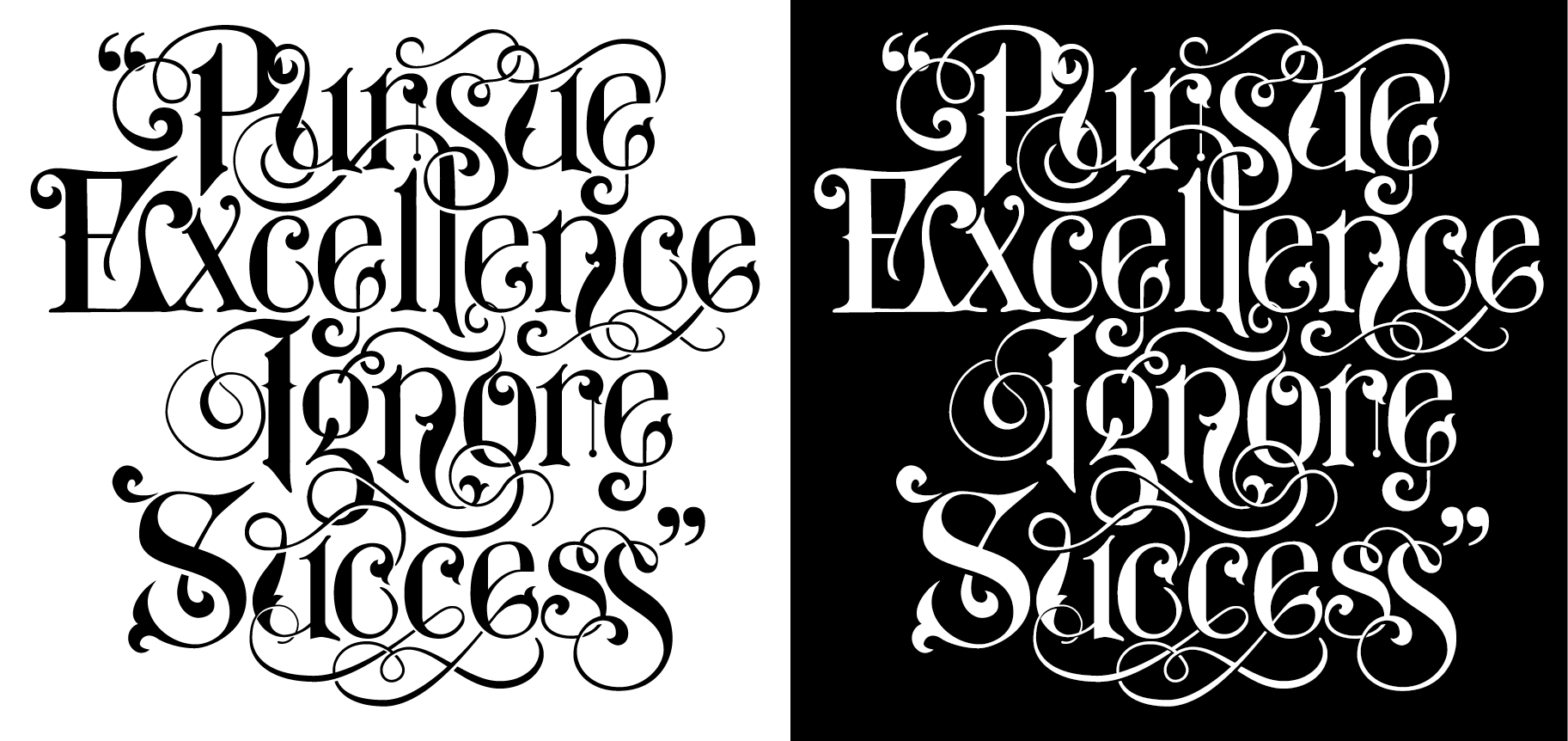 This is where I passed the ball to my collaborative partner, but still in the heat of creation I spent a few hours of tinkering until I came up with a poster composition to explore the possibility of the typographic composition. Below is the result of that tinkering, stay tuned for the final piece!